8 Facts about Revision Hip Replacement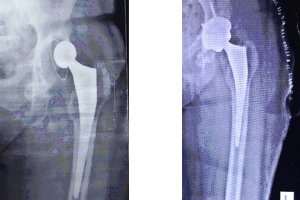 It means to remove the old implant and put a new one.
The most common causes are Aseptic Loosening, Infection, Instability and, Dislocation, Fracture of the implant, fracture around the implant.
When we improve the implant, part of the bone comes out. So there is a loss of bone stock in the Acetabular area, Proximal femur. The Abductor mechanism is also compromised in some cases. The revision implant, i.e., the design of Acetabular cup, liner, Femoral stem length, offset, Head size, bearing surfaces, will be based on these factors.
In case of infection, We will do it in 2 stages. In the first stage, we remove the affected implant, clean the surfaces, apply Antibiotic laden cement over Austin Moore prosthesis or a Bipolar, and Insert it in the Femoral canal. We can insert commercially available Antibiotic loaded cement spacers. Wait for 6-8 weeks and then re-operate, remove the cement spacers, clean, and put the new implant.
We have to keep a spectrum of Implants like augments, long implants, cemented stems, cables on standby during the surgery.
In non-infectious cases, We can revise single-stage
The Patient has to be optimized as the duration of Surgery is much longer than the primary surgery.
Revision Hip surgery requires Planning, Team Work, Patience.