8 Facts about Primary Hip Replacement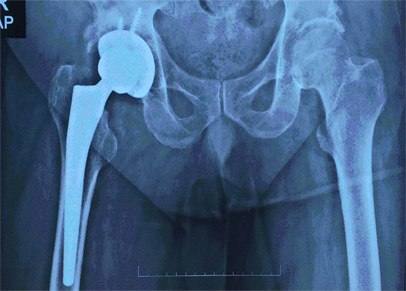 It also means resurfacing. The worn-out cartilage surface is removed and lined with smooth metal, ceramic or poly materials.
The Main indication is severe pain due to rough Cartilage, which has not improved with medication, physiotherapy.
The quality of life will improve so that the person undergoing surgery will be independent and pain-free.
In Hip Replacement, the bearing surfaces are Polyethylene, Ceramic, Metal. The type of fixation can be Uncemented, Cemented, or Hybrid.
The bearing surface, implant design, and type of fixation depend on factors like the patient's age, local condition, and bone strength.
Common Causes for surgery are Osteoarthritis, Rheumatoid Arthritis, AVN, Fractures of the proximal femur.
The success rate of the surgery is around 98% for a 10-15 year duration.
It is one of the very few procedures that give dramatic results immediately after surgery.